Bowling Continues To Improve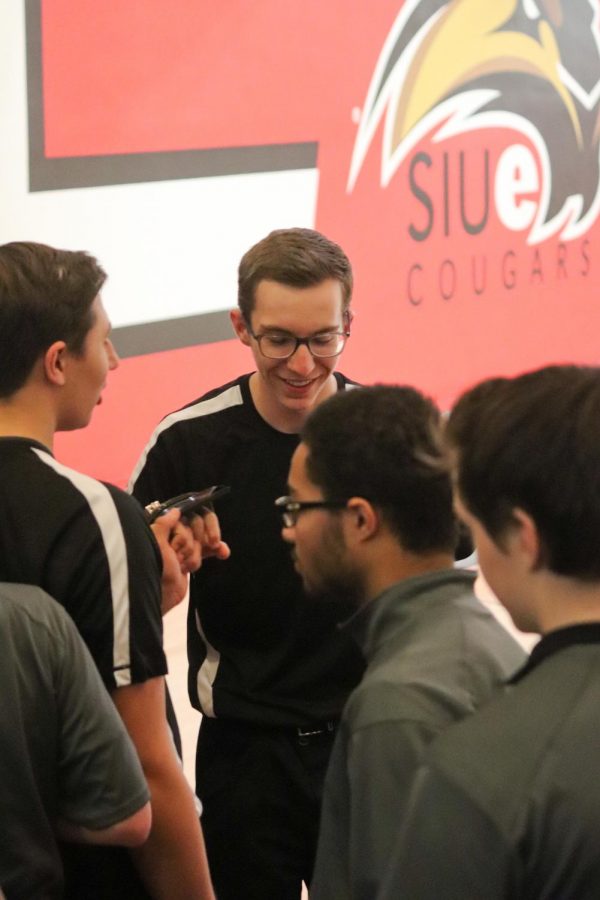 The EHS boys bowling team is looking ahead after competing in the Southwestern Conference Tournament.
The tournament consisted of 4 different days. The first two sets were in November and the last two were Dec. 18 and 19. Edwardsville took sixth place out of the six teams they competed against.
Edwardsville ended up with a total pin score of 10431.
Junior Jackson Budwell led the team with 2233 pins.
EHS bowling coach Craig Ohlau said, "He (Budwell) bowled the highest individual game in the entire 12 game tournament of all SWC bowlers," with a 288.
Seniors Michael Jenkins and Eian Simms also bowled well with Jenkins ending with 2172 pins and Simms with 2158.
Jenkins said, "It was odd for me, but we did pretty well altogether."
Coach Ohlau is looking forward to the tournaments to come.
"The impetus both him (Budwell), Micheal and Eian bring each match will be decisive in our forthcoming matches," coach Ohlau said.
Budwell said being the small team that they are can be a disadvantage.
"We did the best our team could do. We have a shortage of players, although not as bad as the girls (team)," Budwell said. "Most teams have five to six seniors, Alton excluded, who we are competitive with; we have two (seniors), and will have one next year."
Even though the team didn't place in the top three, coach Ohlau is still pleased with how hard the team worked.
Coach Ohlau "Our boys continued to bowl hard and contend with the top schools in the conference," coach Ohlau said. "The boys out dueled Alton in the final two days of the tourney."
"We came up a few pins short of placing but in the end I was proud of how we kept our composure and persisted throughout the entire 4 day event."