Sam Lance, Co-Editor-in-Chief
April 4, 2019
EHS Athletic Director Alexander Fox stood just inside the main door just last week, a lot higher than he already is. Standing on a ladder, he put up two Under Armour posters...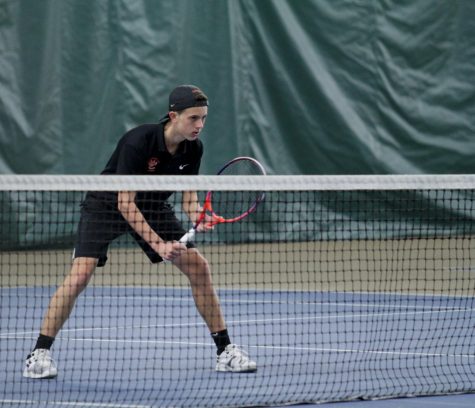 Boys Tennis Plays Despite Weather Issues
April 4, 2019
Gloomy skies didn't foreshadow a dreary loss for boys tennis. Instead, the Tigers crushed Normal University High School, the defending state...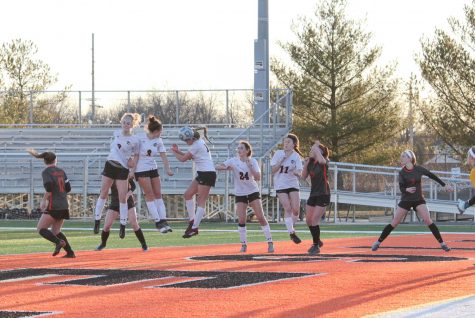 Girls Soccer Earns Win to Restore Hope
April 4, 2019
After a weekend of rough losses and miserable weather, the girls soccer team returned home Tuesday night to face Belleville West and restored...
Ranking the Power Five Conferences: How Have They Stacked Up in March?
March 28, 2019
The first week of March Madness has come and gone, and the Sweet 16 is set. But which power five conference has done the most damage so far? ...
Joshua Perry, Co-Editor-in-Chief
April 4, 2019
When Jussie Smollett, star of Fox's hit drama "Empire," was all over the news in January as the victim of a despicable hate crime, millions across America shook their...
Ryan Ash, Staff Writer
April 4, 2019
Though at times Netflix can produce good original content, its new film, "The Highwaymen," disappoints at most every turn. Starring Kevin Costner and Woody Harrelson...
Rapper Cardi B Video Resurfaces, Draws Major Attention
April 4, 2019
A video of Cardi B, a 26-year-old rapper, claiming that she used to lure men with the promise of sex, and proceed to drug and rob them, has recently resurfaced. The video, which Cardi did over an Instagram...
Interact Club Continues to Send Hope with Letters of Hope
March 28, 2019
EHS Interact will host its annual Letters of Hope event next Friday, April 5, during sixth hour in the commons. For a fee, students can skip their last hour of the day to join Interact in sending letters...
Newcomer Beto O'Rourke Joins the Presidential Race
March 21, 2019
With the presidential race beginning, many Democratic candidates have started themselves onto the campaign trail. A large tell for some as to which candidate has the best chance of winning the Democratic...
Manafort Sentenced to Over Seven Years in Federal Prison
March 14, 2019
Paul Manafort, former campaign chairman for President Trump has been sentenced to over seven years in federal prison Thursday following his previous sentencing of 47 months a week ago after being convicted...

Loading ...