'BoJack Horseman' Gallops Back to the Spotlight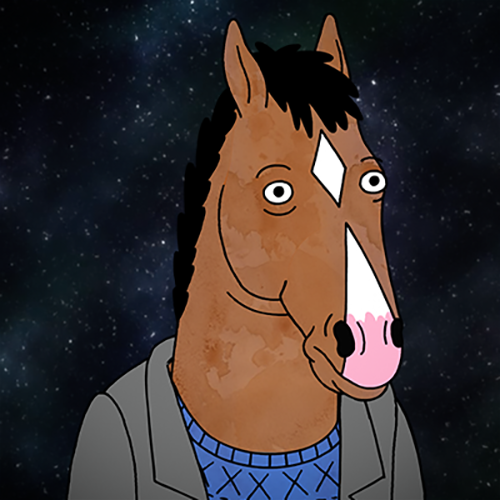 "BoJack Horseman" clearly is not a one-trick pony.
Season five of Netflix's cult favorite equestrian epic came out on Sept. 14, saddled with the usual acrobatic comedic timing and penetrating honesty that spurred it to become so popular in the first place. After four years of lampooning America's celebrity culture, you'd expect the show to burn out just as much as its leading horse has. However, "BoJack" shows no signs of reining in.
The show's newest installment finds the eponymous hero again struggling beneath the magnifying glass of his own fame. Suffering from severe alcoholism, undiagnosed depression and a firmly-ingrained victim complex, BoJack returns to the big screen, this time in a television role as a tormented detective whose troubled personality mirrors his own. As the show gains popularity and BoJack's life begins to fray at the seams, he is forced to confront the truth of his agonized existence.
"BoJack" has always been known for its unorthodox approach and handling of weighty themes, and season five does not disappoint. Take "Free Churro"—arguably the show's most offbeat 25 minutes ever—for example. There's something remarkably sincere and sincerely remarkable about a show that devotes an entire episode to a completely uninterrupted, heart-rending funeral monologue and then hoodwinks the audience with a visual gag at the end. It makes quite a statement, to say the least.
That cunning cocktail of wit and whimsy spiked with scathing cultural commentary is the whole reason "BoJack" is so adored. Who would have guessed that an equine Hollywood burnout could come to embody our deepest demons and insecurities? If its huge fan base is any judge, "BoJack" doesn't just strike a chord with its audience, it plays them like a harp.
Season five was able to continue the legacy of a real gem of the satire world. "BoJack" has a way of making you laugh, cry, and look up at the stars at night. It's surprisingly profound, boldly unconventional and highly critical of the society that spawned it—although it does its best to defend the humanity America's pop culture profits so heavily on. And to some, maybe it's just ridiculous. Maybe it's just another niche comedy. But it's self-aware niche comedy, and it works. That is truly unique.