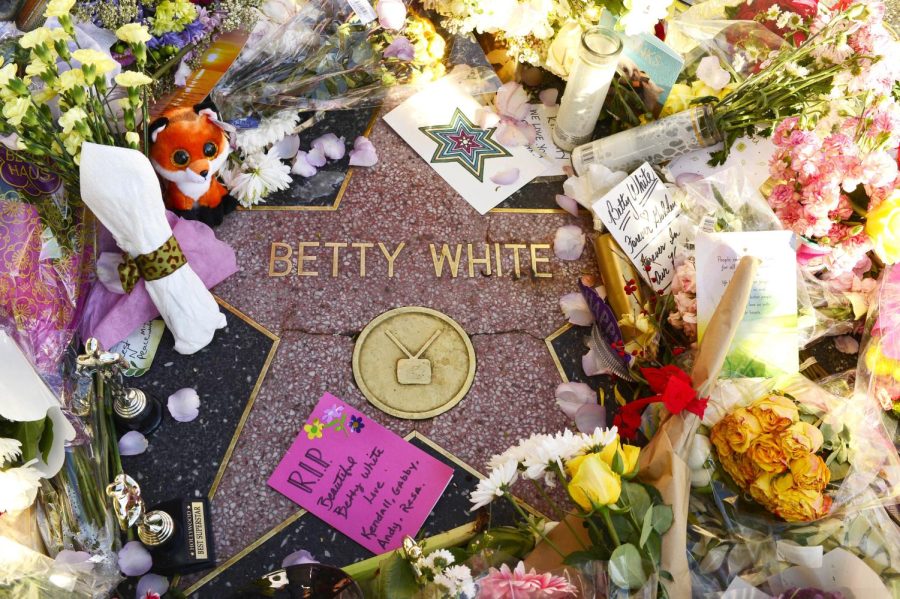 Image courtesy of AP Images
Actress Betty White died of natural causes last Friday, only two weeks before her 100th birthday.
White, most known for her performances in "Golden Girls" and "The Proposal," according to IMDb, began her acting career in 1952 on the show "Life with Elizabeth." Since then, her popularity has flourished. 
In honor of her death, White's hometown, Oak Park, Illinois is commemorating her birthday, Jan. 17, as "Betty White Day," according to the Chicago Sun Times. The day is to be officially announced at the town's ceremony honoring White's life. 
Others have taken to social media to honor White. Twitter users created the "Betty White Challenge" to honor her upcoming birthday. 
"On Betty White's 100th birthday, January 17, everyone should pick a local rescue shelter in your area and donate just $5 in Betty White's name. Make her 100th birthday the movement she deserves," the challenge says. 
After nearly 70 years in Hollywood, White continued to be a favorite face. What kept her so popular?
Though White began acting in the mid-90s, she continued to book roles into 2020 when she voiced a character for "Toy Story."
And her 1985 show "Golden Girls," which gathered 25 million viewers for the pilot episode, continues to run on tv and streaming services decades after it stopped producing new episodes, according to IMDb. 
The show continues to have great success because of its relatability and focus on older women, which is far less common in any other TV comedies of that time, an article from BBC said. 
But White is remembered for more than her acting career. 
According to New Orleans news channel WWL, after Hurricane Katrina hit Louisiana, damaging Audubon Aquarium, White paid for the relocation of the animals. 
News of her contribution was only discovered after her death, WWL said. 
It is actions like these that began the social media trend to donate to local animal shelters in White's honor.
But her generosity went beyond charity. She also served in the U.S. military.  
"We are saddened by the passing of Betty White," the U.S. Army tweeted. "Not only was she an amazing actress, she also served during WWII as a member of the American Women's Voluntary Services. A true legend on and off the screen."
White is being remembered through her contributions to the entertainment industry and her numerous acts of love and generosity. She even earned herself a message from the president.
"Betty White brought a smile to the lips of generations of Americans," Biden tweeted. "She's a cultural icon who will be sorely missed. Jill and I are thinking of her family and all those who loved her this New Year's Eve."